In a onetime foundry in eastern Paris, art including colorful toils by Klimt gets a huge canvas in a multi-sensory know from museum footing Culturespaces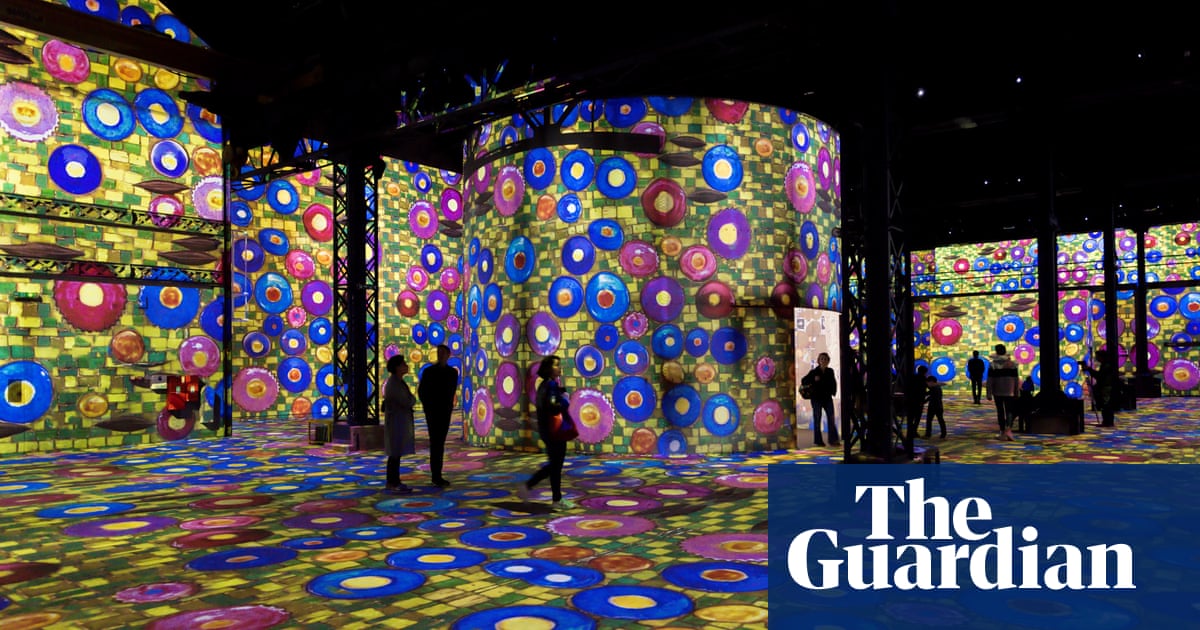 It's 11.30 am working on a pleasant Tuesday and I'm in rue Saint-Maur, in Paris's 11 th arrondissement, queuing to rally pre-booked tickets for the noon convey at L'Atelier des Lumieres- Paris's first digital museum of fine art. It's worth the wait.
The museum is in a former foundry and is being managed by Culturespaces, a French museum foundation that specialise in immersive prowes parades. This is the opening exhibit at what Culturespaces announces its" Workshop of Lights", and its large room, La Halle, is dedicated to Gustav Klimt and a century of Viennese painting. There are currently cultivates by Egon Schiele and Friedrich Stowasser, better-known as Hundertwasser. A smaller room, Le Studio, is given over to surfacing masters- and searching AI and digital installations.
Using state-of-the-art visuals and audio, artists' works are altered as images of their decorates are projected( utilizing 140 laser video projectors) on to( and across) 10 -metre-high walls over the prodigious 3,300 sq. metres surface area of the renovated 19 th-century construct. These portraits render an immersive and panoramic depict throughout the opening, to a sound trail of music by Wagner, Chopin, Beethoven and others, exploiting an inventive" gesture motif" sound system, with 50 orators programmed to complement the 3D visual experience.
It's difficult not be overawed by the scale and extent of this futuristic showcase and the multi-sensory event it offer. It's also an attempt to draw fine art most accessible and to draw in younger audiences.
Read more: http :// www.theguardian.com/ us